Weekend One – April 7-9th, 2023
Weekend Two – April 14-16th, 2023
Crans-Montana, Switzerland
Caprices Festival's landmark 20th anniversary edition is fast approaching and now unveils its final and full line up. Playing in the Swiss mountains of Crans-Montana across the two unmissable weekends of April 7-9th and April 14-16th will be new additions including a ground breaking Agoria presents One Life Two Bodies show, Claptone, Dubfire presents Evolv, Bedouin, Osunlade, Satori(live), TSHA, Peredel, Andhim, Anfisa Letyago, Tripmastaz, Yulia Niko and Djaax all join previous names such as Jamie XX, Fatboy Slim, Black Coffee, ARTBAT, DJ Tennis, Jeff Mills, Zip, Loco Dice b2b Seth Troxler, Luciano b2b Ricardo Villalobos, Richie Hawtin, Sven Väth, Arapu b2b Gescu, Archie Hamilton, Raresh, Sonja Moonear and many more. Tickets will sell out so head to
https://capricesfestival.com/
before it's too late.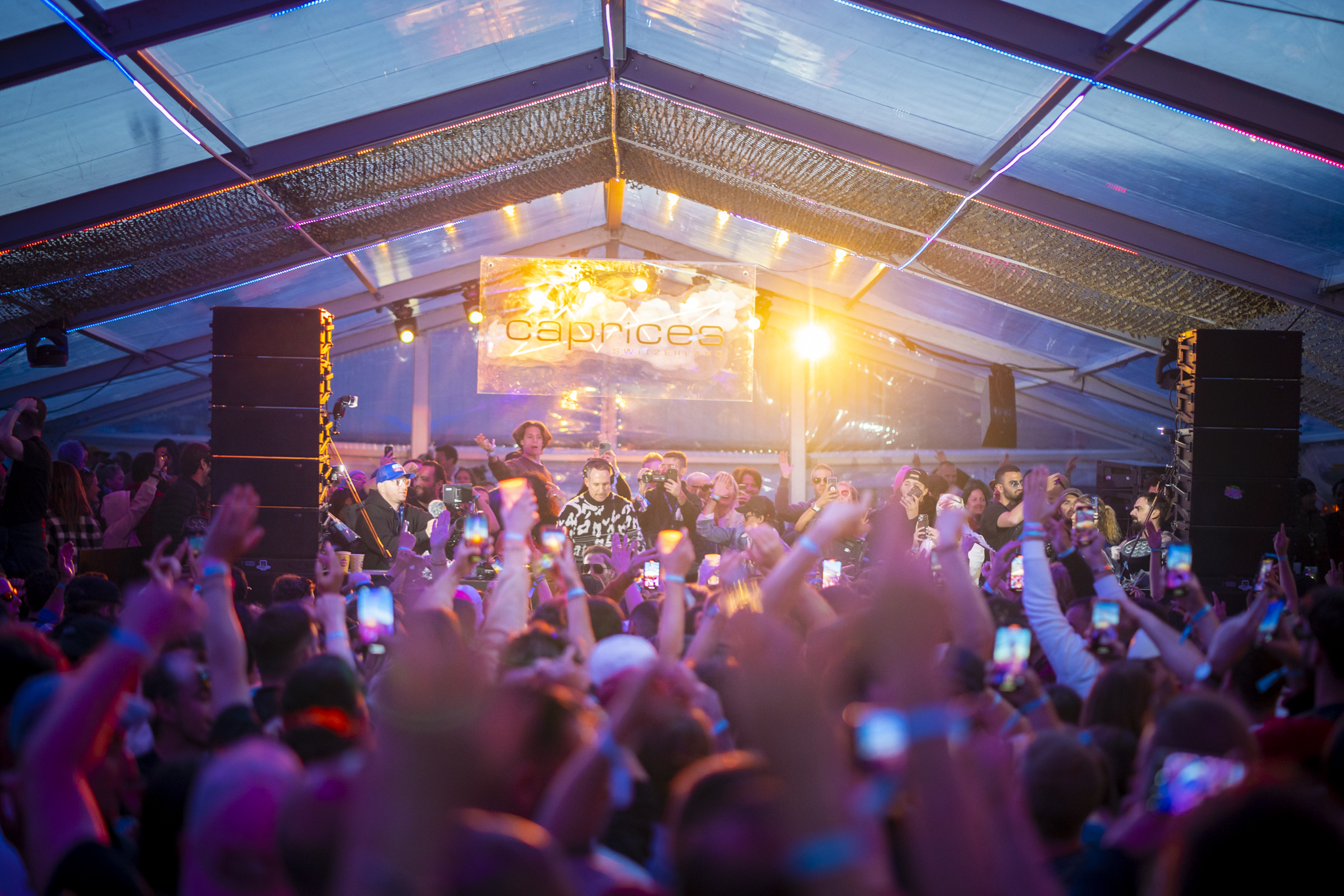 Switzerland's breathtaking Crans-Montana resort – which has become culturally significant around the world once more thanks to Caprices – is the famous home of this unrivalled mountain-top festival. It provides an unreal backdrop to what is an experience unlike any other with its mix of world class music, cutting edge audio-visual technology, luxury gastronomy, an eco-museum, mountain activities, spa and wellness centres and of course over 100km of snowy paradise and a snow park for skiers and snowboarders to explore.
That music comes this year on five stages split across day and night, each with its own carefully curated sound and bespoke look, rich mix of performing arts such as dancers, actors and art installations and many more surprises. Daytimes are all about the famous greenhouse that is Modernity Stage 2,200m up the Swiss Alps, while adjoining The Club stage has sweeping views over the alps. When night falls, The Moon Stage is a core part of Caprices festival with its innovative audiovisual production, while the Forest Stage is a fully themed and escapist trip into towering alpine forests. The Dome Stage completes the picture with more high-level audio visuals.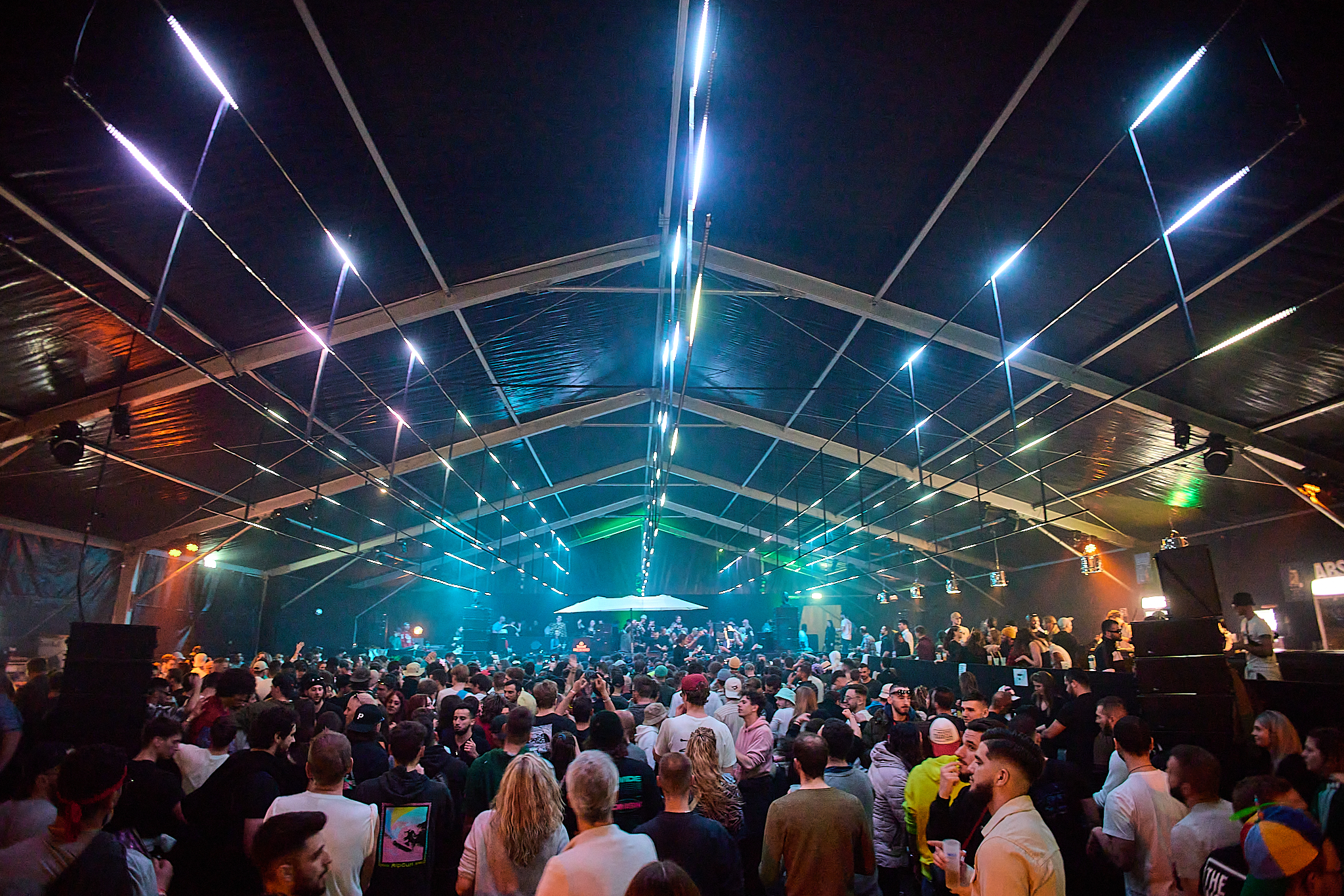 In terms of the final line-ups, Weekend One (April 7-9th) will now feature Bedouin, Satori(live), TSHA, Adolpho & Franky, Aracil, Djaax, Dymos & Shizzo b2b Jay Fase, Healdreams, Jad Alexander, Ła Foret, Mario Persic, Megablast, Osunlade, Peredel, Raphael Graham, Rolbac, TT, Vincent and Yulia Niko. These arrive on top of Jamie XX, Fatboy Slim, Black Coffee, ARTBAT, Monolink (live), Adriatique, DJ Tennis, Blond:ish, Who Made Who (live), 8Kays, Amine K, Brina Knauss, Fiona Kraft, Layla Benitez, Magda, Modal Tune (Guti b2b Sarkisi live), Themba and YokoO.
Weekend Two adds a Agoria presents One Life Two Bodies show in which the French multi-disciplinary artist and DJ create a conceptual "Agoriaverse".  It is a link between our physical and our digital bodies in which dancers will be able to scan a QR code that will trigger experiences including the live minting of an NFT.

He is joined by Claptone, Dubfire presents Evolv, Andhim, Anfisa Letyago, Apoteoz, Dan Ghenacia, Flabbergast, Flyuko, Fraderik, Giorgia Angiulli, Lidlaw, Lea Kadoche, Manolo, Nesta, Nicolas Duvoisin, Olivia, Roman, Romano, Tripmastaz and Vito. They play alongside first wave names Jeff Mills, Loco Dice b2b Seth Troxler, Zip, Luciano b2b Ricardo Villalobos, Richie Hawtin, Sven Väth, Arapu b2b Gescu, Archie Hamilton, Cobblestone Jazz (live), Djerry C, East End Dubs, Janeret, Manda Moor, Miroloja, O.Bee b2b Tomas Station, Raresh and Sonja Moonear.
Lastly, the Sunday afterparty on Weekend One will be hosted by UNKNOWN tribe, a brand from Geneva that deals in stylish melodic house direction, and Weekend Two's host is Zurich brand Under The Tree that is known for its organic and hypnotic sounds.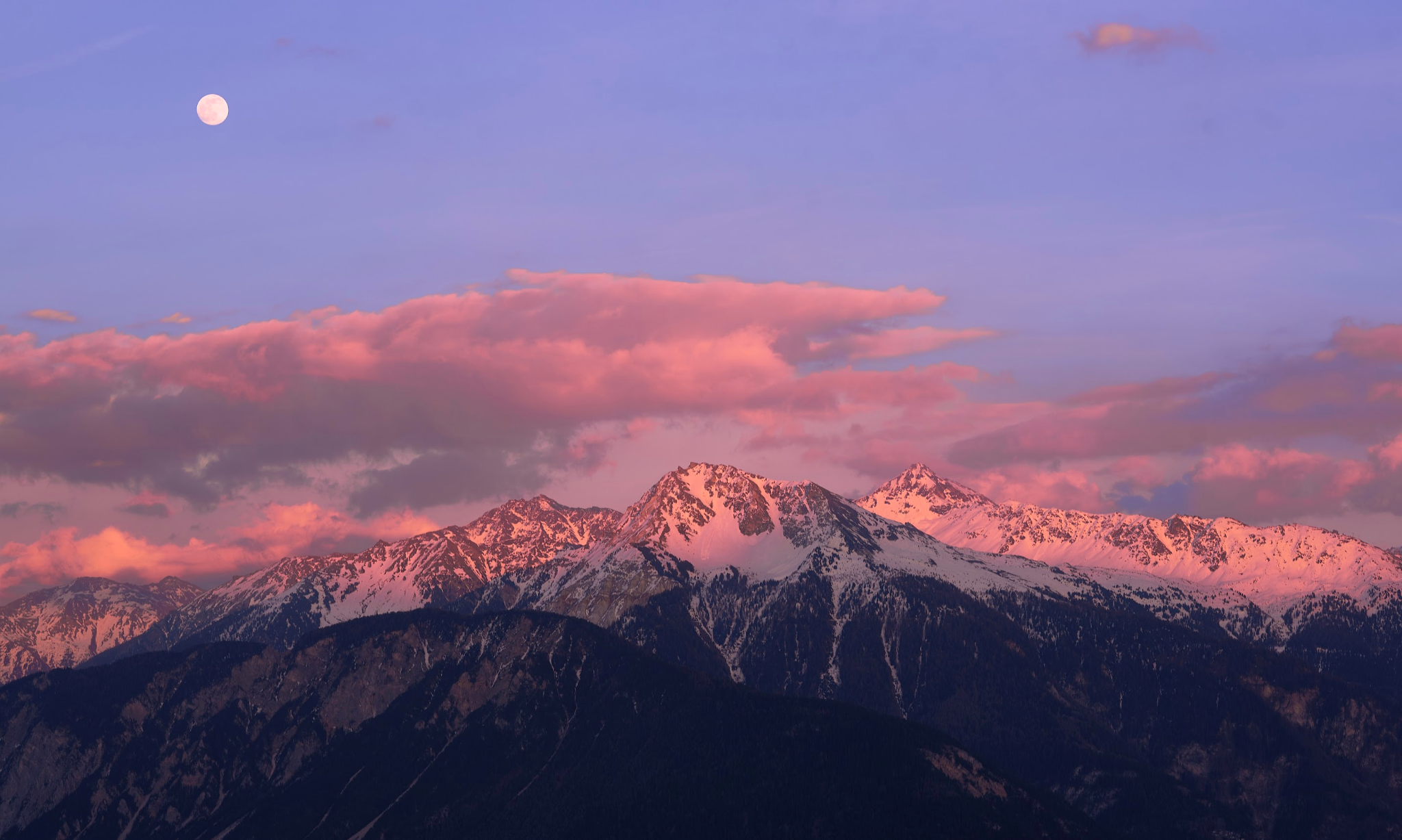 Caprices offers hotel packages and a rich array of additional services and access to the region's many different activities so the potential for new experiences and unforgettable life memories is endless at Crans-Montana. Do not miss this unique mix of travel, winter sport and world class music.
LINEUP (A-Z)
WEEKEND ONE
Jamie XX
Adriatique, Artbat, Bedouin, Black Coffee, Blond:ish, Dj Tennis, Fatboy Slim, Monolink, Satori(live), TSHA, WhoMadeWho
8Kays, Adolpho & Franky, Amine K, Aracil, Brina Knauss, Djaax, Dymos & Shizzo b2b Jay Fase, F.O.E. Live, Fiona Kraft, Gene On Earth b2b Dyed Soundorom, Giorgio Maulini, Healdreams, Jad Alexander, Joh Erba, Ła Foret, Layla Benitez, Los Refrescos, Magda, Mario Persic, Masaya, Megablast, Modal Tune, Osunlade, Peredel, Raphael Graham, Rolbac, Shaun Reeves b2b Ryan Crosson, TT, Themba, Vincent, YokoO, Yulia Niko
_
WEEKEND TWO
Agoria presents One Life Two Bodies, Claptone, Dubfire presents Evolv, Eats Everything, Jeff Mills, Loco Dice b2b Seth Troxler, Luciano b2b Ricardo Villalobos, Richie Hawtin
Alci, Andhim, Anfisa Letyago, Apoteoz, Arapu b2b Gescu, Archie Hamilton, Cesar Merveille, Cobblestone Jazz (live), Dan Ghenacia, Djerry C, East End Dubs, Flabbergast, Flyuko, Fraderik, Giorgia Angiulli, Janeret, Laidlaw, Lea Kadoche, Manda Moor, Manolo, Mike Shannon, Miroloja, Nesta, Nicolas Duvoisin, O.Bee b2b Tomas Station, Olivia, Raresh, Roman, Romano, Sonja Moonear, Sven Väth, Tripmastaz, Vito, Zip