As the "Young, Wild and Free" hitmaker is set to enthrall the city of Mumbai with his flamboyant performance, could we be more excited! This would be the second time that Wiz will fly down to India to charm his fans. We look at certain things that you most certainly did not know about the star
1. The Name – Wiz Khalifa
Wiz Khalifa in his younger days
Born as Cameron Jibril Thomaz , Wiz wanted a different stage name. This led to him coming up with Wisdom. His uncle was responsible for adding "Khalifa" which means "successor" in Arabic. Soon after, Wisdom was shortened to Wiz and we had our new star.
2. His Mom got him his first tattoo
At the age of 16, it was none other than Wiz's own mother that took her son to get a tattoo. Wiz Khalifa was very keen to get himself inked and always had an artistic vision for his skin. His first tattoo was of his stage name.
3. TAYLOR GANG and the Motto
Wiz Khalifa and his crew
The motto of Wiz's crew Taylor Gang is "Taylor Gang or Die" which Wiz says belongs to not just his crew but also the fans. While there are many stories surrounding the origin of the same, it's widely believed to have originated from Taylor Allderdice High School where he graduated from.
4. He spends an insane amount of money on weed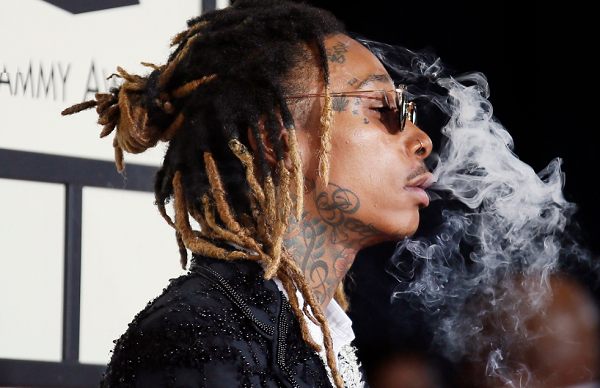 Openly a supporter of marijuana
Wiz started smoking when he was quite young with his parents supporting Wiz's pot habit. The first time he smoked; he thought he was asleep when he was actually awake. He is said to spend about $10000 a month on weed alone and never skips a day without smoking.
5. THERE IS A WIZ KHALIFA DAY
As surprising as it may sound, Pittsburgh City Council declared December 12, 2012 to be Wiz Khalifa Day in the city. Khalifa graduated from high school in Pittsburgh and this day was named to honor this singer.